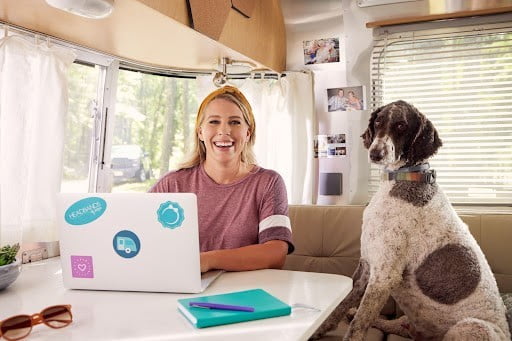 My mom, my sister, me (with the bowl cut) and my dad on our family camping trip!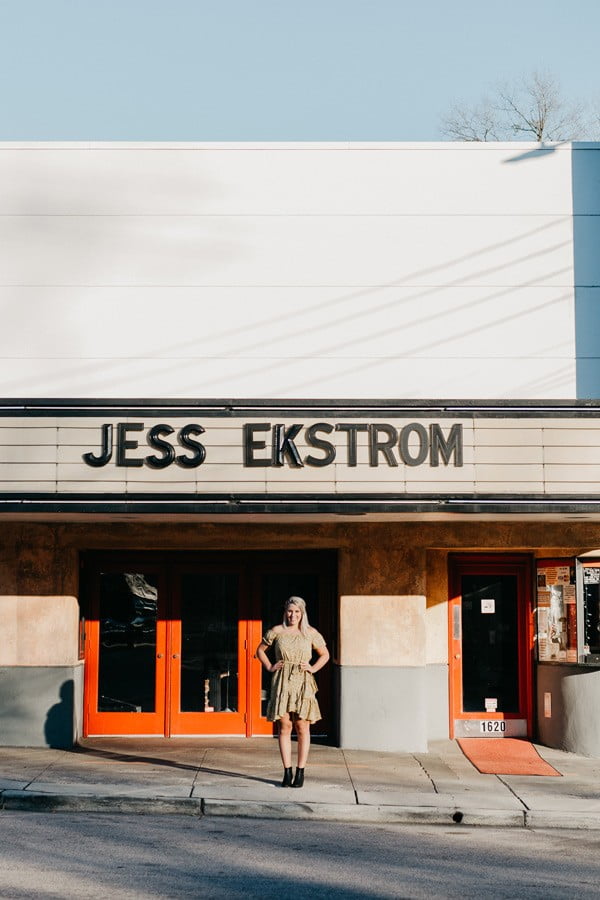 No matter what, you have to go for it…
Hi, I'm Jess!
🌱  I can't keep a succulent alive (aren't they supposed to be easy plants?!)
🌮  I live for Taco Tuesday.
⛺  I also happen to live and travel in an Airstream Trailer.
🐕  My dog is the best listener.
😭  And I've been known to cry watching American Idol or romantic comedies.
I started out as your typical lemonade stand kid; standing out on the street corner with my sister and flagging cars down as they drove by.
The feeling when a car stopped and asked for some lemonade was electric to me. And if there's one thing we do as kids, we follow the electricity without a shadow of a doubt.
I started selling (or swapping, I should say) my clothes on a site called SwapStyle. I would get a white sheet from our linen closet and hang it up in my bedroom when the light was shining perfectly through my window. I'd hang up clothing items in front of the sheet and take the picture on my mom's digital camera and upload them to my profile. I remember I wanted this green Juicy Couture jumpsuit (oh the 90s!) and I traded in almost everything I owned to have it. I wore that jumpsuit every day for months!
Then I discovered eBay and started selling my American Girl Dolls and toys there. I loved packaging up a "sold" product and going to the post office with my dad to ship it. The electricity was booming.
The big boom happened on a family camping trip where I was frustrated that my headphone cords were tangled in a knot. I told my dad (who's an entrepreneur), "I'm just going to invent headphones that are like slinky cords so they never get tangled again!"
He sat me down and looked me in the eyes and told me, "Keep thinking that way. Keep thinking about how you can solve problems and you will."
And that was the moment I became an entrepreneur, was when I thought about the world through a lens that I could fix it.
Ten years later, I started my first company, Headbands of Hope. For every headband sold, one is given to a child with an illness.
Five years after that, I started my second company, Mic Drop Workshop. An online course and community for women to become paid speakers.
Three years after that, I started my third company, Prompted.io. A personal development platform delivering Prompt Pathways from Thought Leaders.
I was looking at the world through a lens that I could fix it.
"Jess Ekstrom's story is a great example of how pursuing your entrepreneurial passion and being a force for good can lead to extraordinary things!"
ZACH KITSCHKE, CANVA CHIEF MARKETING OFFICER
Now, I'm on a mission to help people, companies and leaders discover their lane between

PURPOSE AND PROFIT,

so they can achieve

UNSTOPPABLE GROWTH.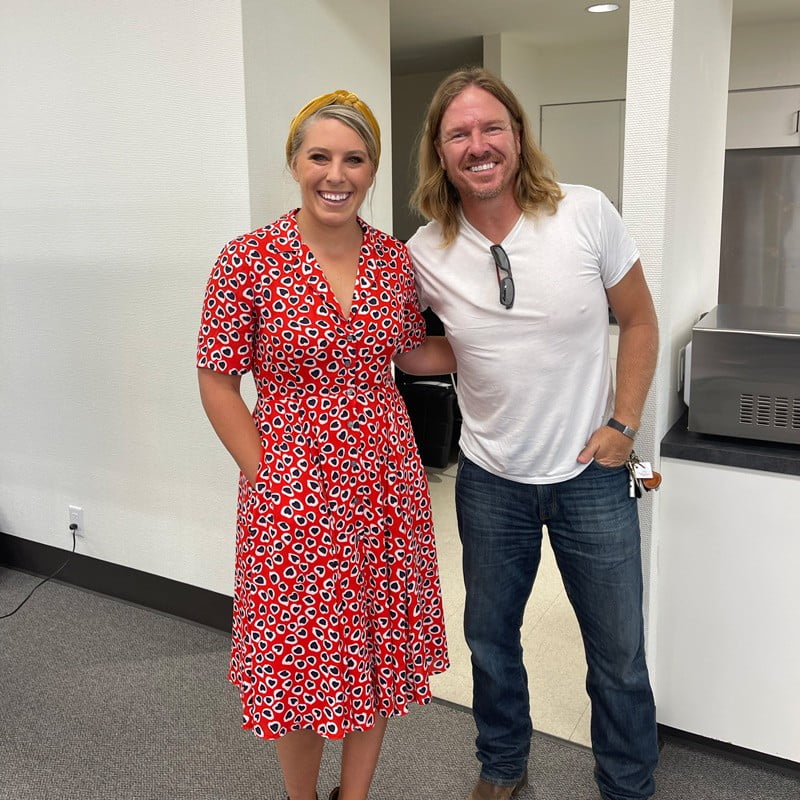 "

Jess Ekstrom is leaving her mark on this world and it's amazing to watch her do it.

"
CHIP GAINES / Co-Founder of Magnolia Network