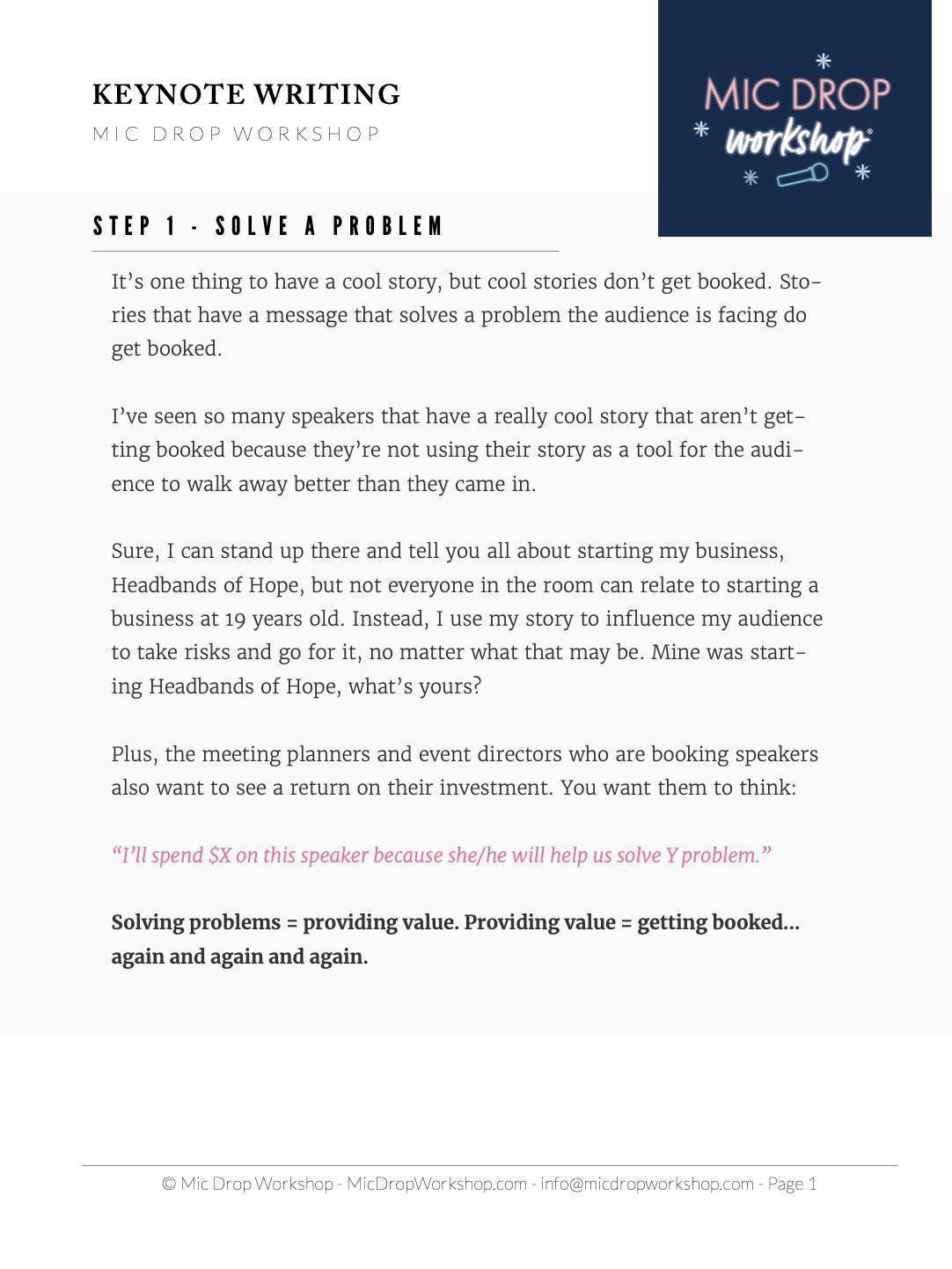 After 3 days you will have a keynote speech and be ready to tell your story on stages! Download the challenge here 👇
My first speaking gig was for a slice of pizza and now I'm a 7-figure speaker & author.
Everything I create is to help you tell & sell your story…so you can make a living and make a difference at the same time. Let me be straight with you – I'm not that perfectly filtered influencer on the internet that promises you the world and doesn't follow through after that credit card is swiped.
My mission is to guarantee you two things
Enough about my story, let's help you  monetize your story by being a paid keynote speaker and author!