Can't wait to get started with helping you get your book published. We've already had hundreds of women attend this free training and hit the ground running.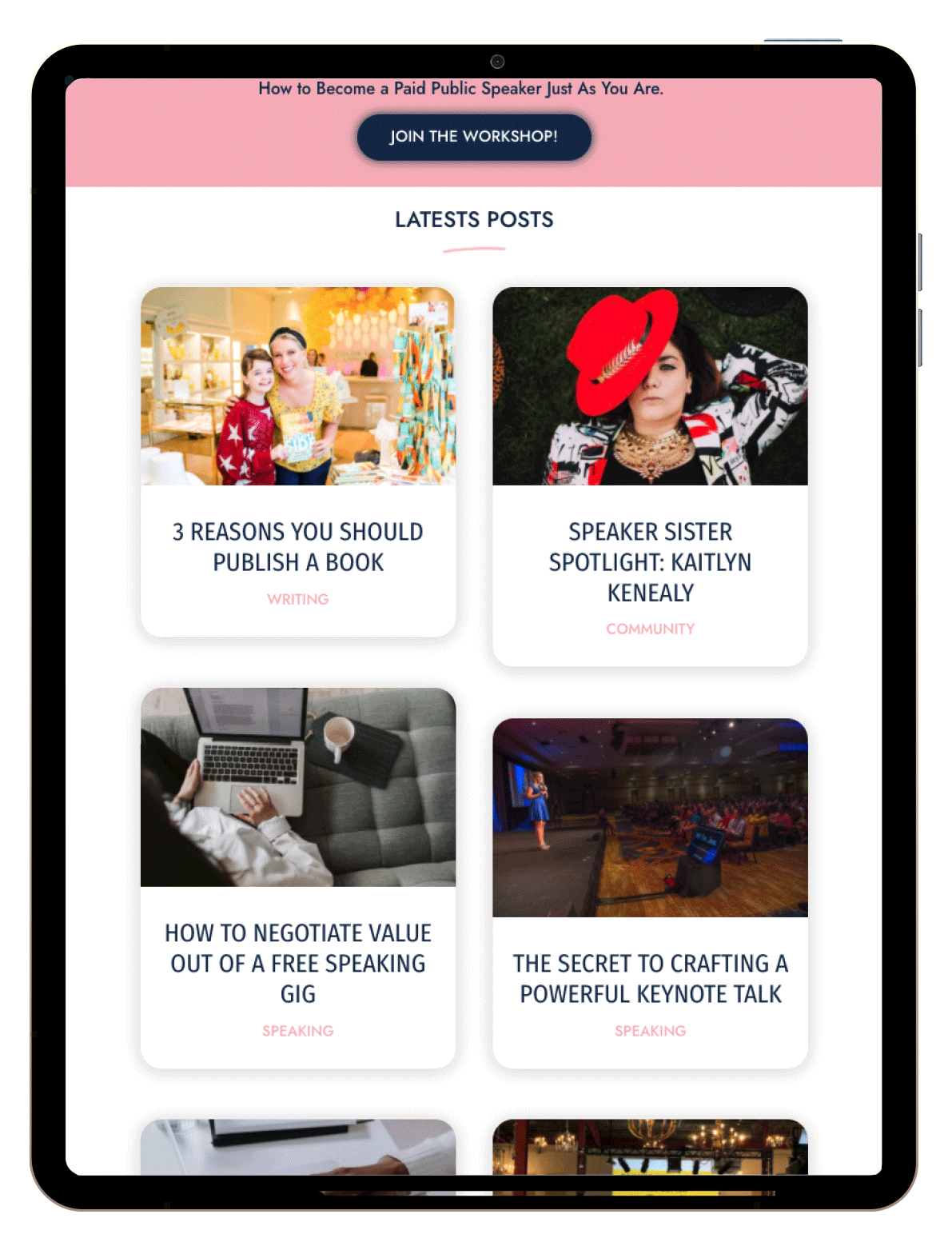 Subscribe to our weekly newsletter! 
Get open calls for speakers, event industry trends, thought leadership tips, and our favorite speaker products & services.