Ready to channel your inner writer? Check out these 4 tips from Mic Drop Workshop founder and two-time author Jess Ekstrom ⬇️ I first caught the writing bug in 6th grade. I became obsessed with the Chicken Soup for the Soul series and would read them on the bus to and...
To help you tell & sell your story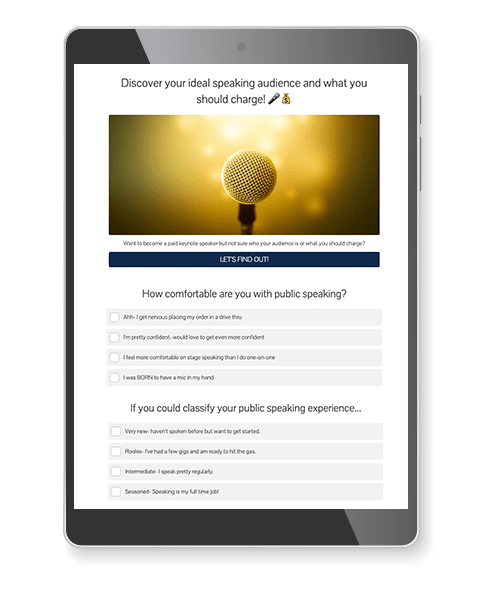 Take our quiz to discover your speaking audience and what you should charge.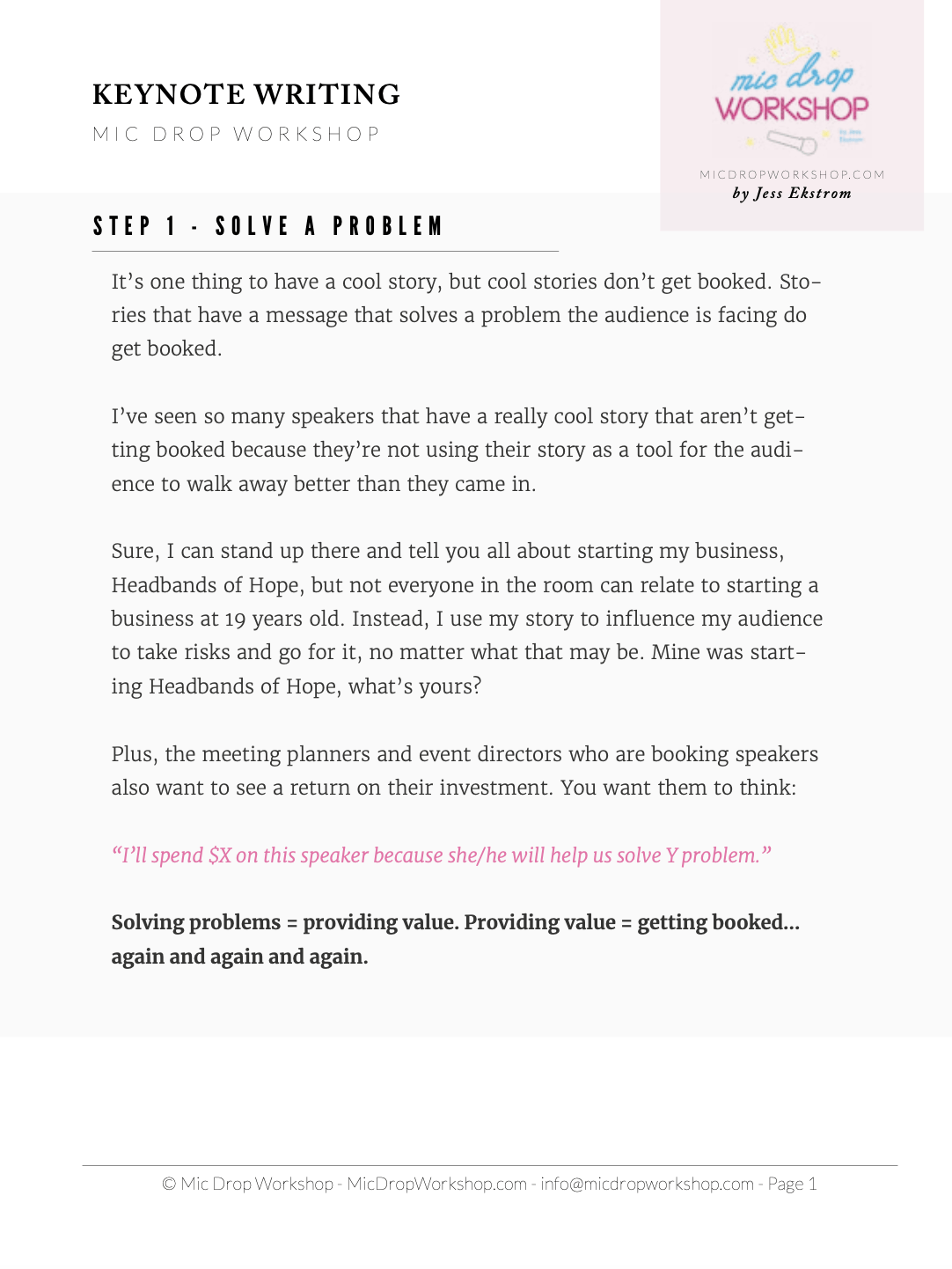 After 3 days you will have a keynote speech and be ready to tell your story on stages!
My first public speaking gig was for a slice of pizza and now I'm a 7-figure keynote speaker & author.
Everything I create is to help you tell & sell your story…so you can make a living and make a difference at the same time. Let me be straight with you – I'm not that perfectly filtered influencer on the internet that promises you the world and doesn't follow through after that credit card is swiped.
My mission at Mic Drop Workshop is to guarantee you two things
Enough about my story, let's help you monetize your story by becoming a paid keynote speaker and published author!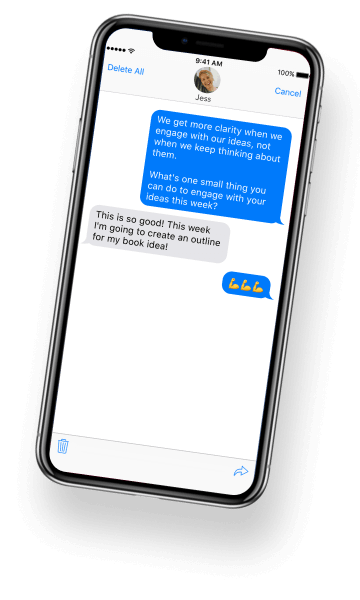 If you're more into texting, click the link and text us the word "SPEAKER" to get tips on how to tell & sell your story